Studio 27 1/20 Scale
Williams FW23 Monza G.P. Winner Montoya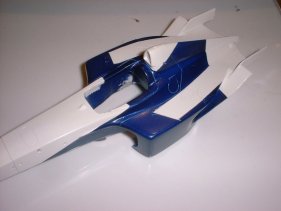 I managed to fix the paint problem, I then gave 3 coats of clear and left it to dry over night.
Time to put the silver decals on around the blue. Looking good :o)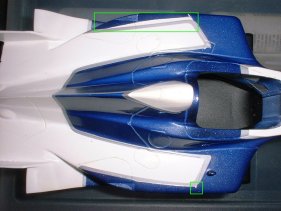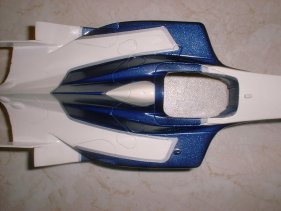 Well I managed to mask the top blue parts wrong (left).... To sort it I covered it in more clear coat and masked the white and silver parts and gave a light coat of blue, I waited one hour before removing the tape. The clear coat stopped the tape from pulling off the decals
On the right its sorted!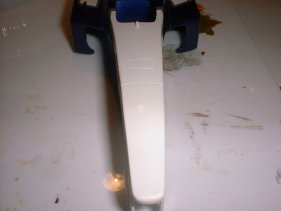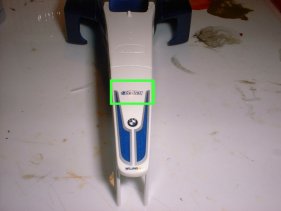 Now I'm pleased with the body I'll start to put the decals on the nose, I followed the instruction before looking at reference pictures and it seems the logos on the nose are in a different location, the number "6" should be above the BMW sign and then the logo in green should be higher (right pic).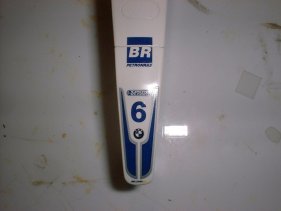 Lucky for me! the number "6" still fits and I don't think anyone would notice apart from the fact I just pointed it out. Doh!!!
I think it's about time they got some tips from BBR and Tameo, 2 sets of decals please!!!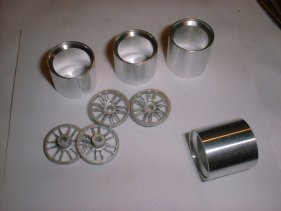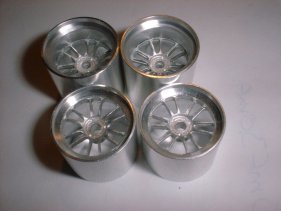 I think I will do some other things now, The wheels are machined aluminum and cast white metal parts, They will look very nice once they are primed and painted.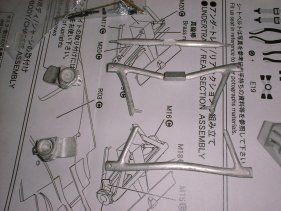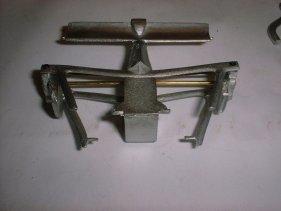 The rear suspension on this kit is not to great, it needs a bit of work to get it right, I just built it up and painted it in one go, not much of it can be seen when its on.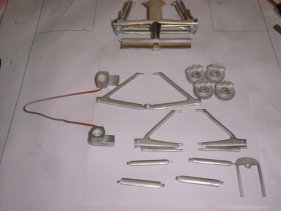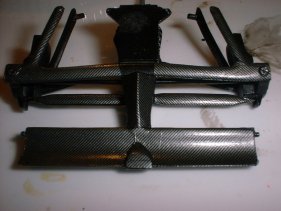 I Painted the front suspension at the same time as the rear. I decided to put some carbon fiber decals over the rear wing and top suspension, it covered up some miner faults in the cast.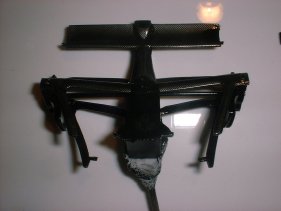 I sprayed the rear suspension in a mix of... flat base, clear, and semi gloss black to dull the gray in the carbon decal.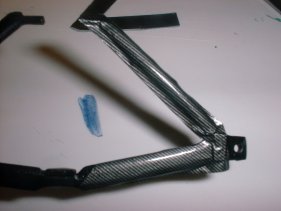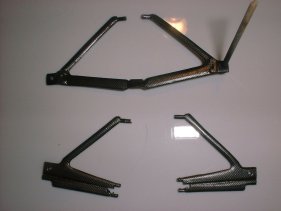 More carbon fiber decals on the front suspension.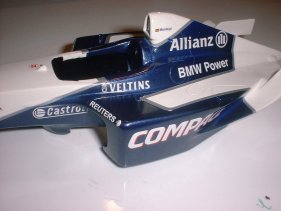 One more coat of clear and she's ready.

All tobacco marking are not a form advertising they are there to represent a more exact scale model
Best viewed 1024 by 768 pixels Disclaimer
$table= "logezboo"; include ("write_logs.php3"); ?>