Tamiya McLaren MP4/6 1/12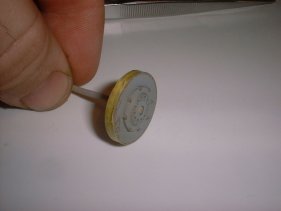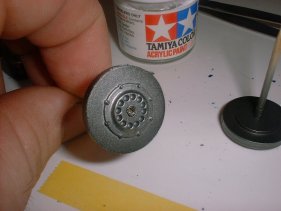 For the brake disk, I gave a coat of Flat Earth around the edge of the disk and covered it with making tape, then gave two coats of XF-56 + X12, the instructions recommends just XF-56 but its too light for me.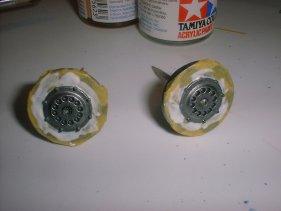 Next up was the center hub, some masking tape and liquid mask and it was soon covered in X-11 + X-12.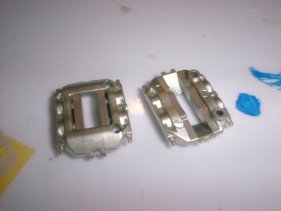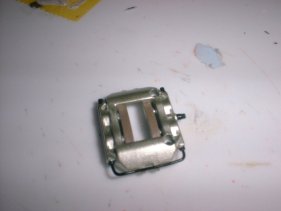 I was not sure if I was going to detail the calipers, I decided to add a brake line that goes from the right to the left side and a connector on the right I mite chose to add a line to that once its on.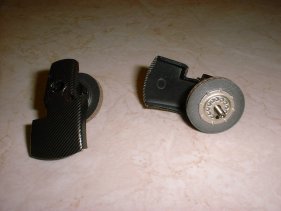 All done! you can see the X-11 + X12 on the center of the disk.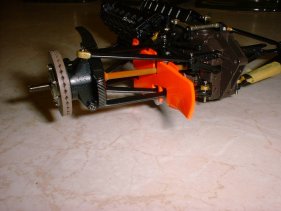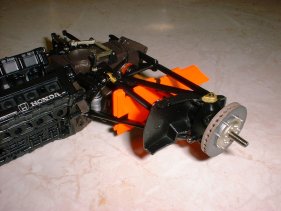 Some pictures of them fitted to the suspension.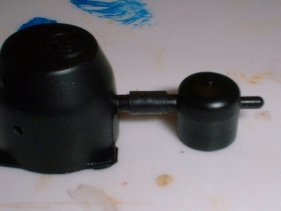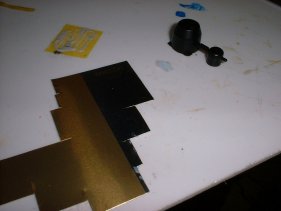 For the oil feed ???tank???... I cut a small piece of electrical tape and wrapped it around the joining tube to represent a small hose, Then after some thinking (that's a joke me think!) I used some spare silver sticky foil from the Tamiya F1-2000, and cut it into thin strips.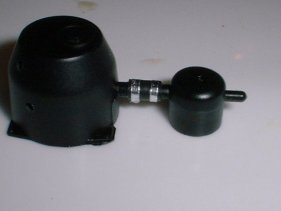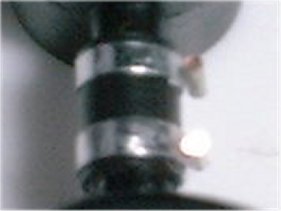 Once I wrapped the silver foil hose, use two small pins for the screw mechanism (the poor picture on the right).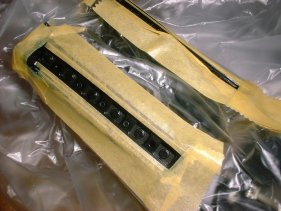 Something I should of done a long time ago, was paint the spark plug area white. I will be adding detail to this area soon.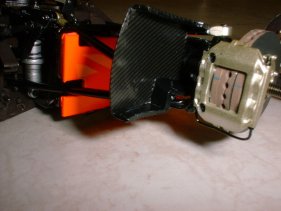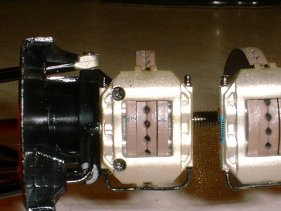 It's been so long since I last made progress on this kit (almost 1 month) It's because I have been getting the other engine up to the same stage. I have added brake lines to the callipers (right picture) the highlighted area is the brake line going through the brake duct.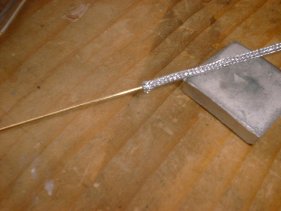 Above some braded hose's, Plenty of this will be used.

All tobacco marking are not a form advertising they are there to represent a more exact scale model
Best viewed 1024 by 768 pixels Disclaimer
$table= "logezboo"; include ("write_logs.php3"); ?>