Help with modifying shock absorbers
Please not I am not responsible for any thing that could go wrong with any modifications that are done, also different size bars and tube are used for different kits!
The rear shock absorbers on most kits come as a one moulded peace a simple yet super effective modification can make all the difference.
Here is the standard shocker and suspension arm from a Tamiya McLaren MP4/13, not to good.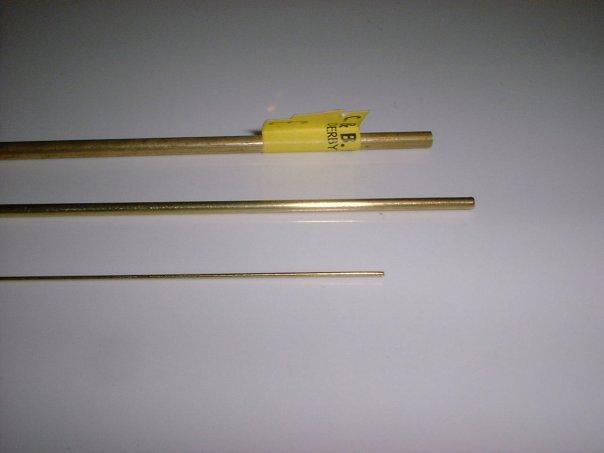 The parts needed for this conversion are brass wire 0.5mm and 1mm, and also a brass tube 1.5mm.. a new X11 blade will be needed along with a rotary tool with thin disk cutters.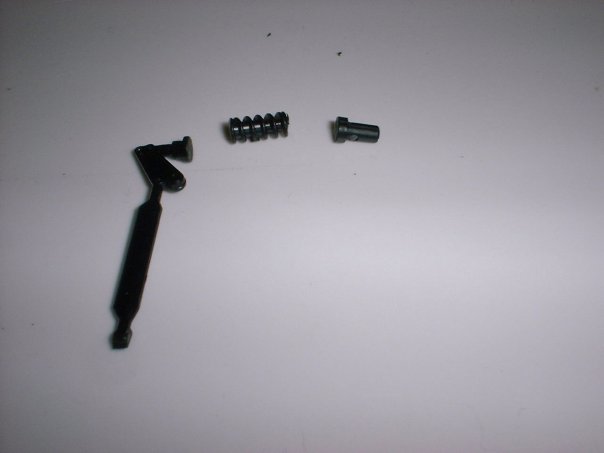 First step is to cut out out the moulded spring and fill/sand the edges level.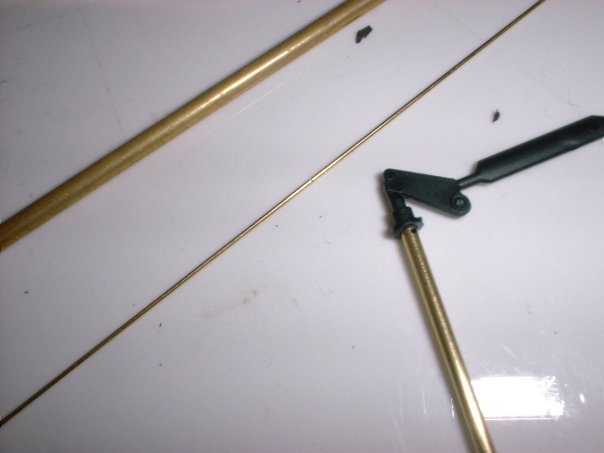 Next cut the 1mm bar to a length that is longer than the moulded spring (the size depends on how deep you drill both sides) then drill both sides with a 1mm drill bit then insert the 1mm bar cut to size, when the end cap is on, it should be the same size as when you started. (see below)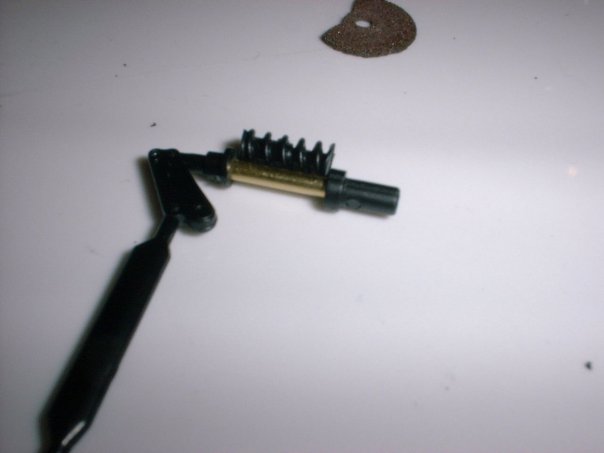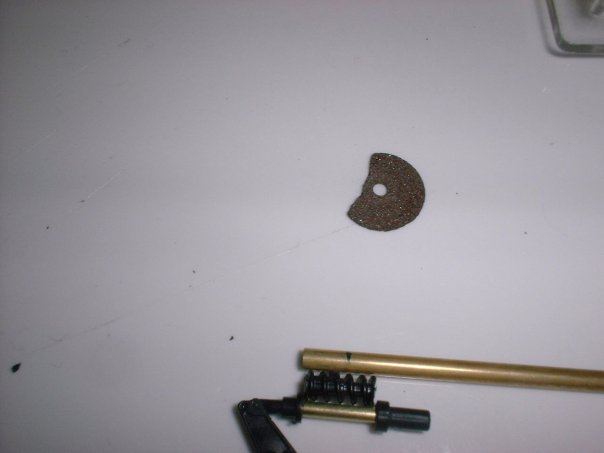 Using the moulded spring for reference cut the brass tube to size, this is a good time to use the rotary tool it helps to keep the ends square
.
It should look something like this, the tube in this picture still needs to be shortened by 1mm.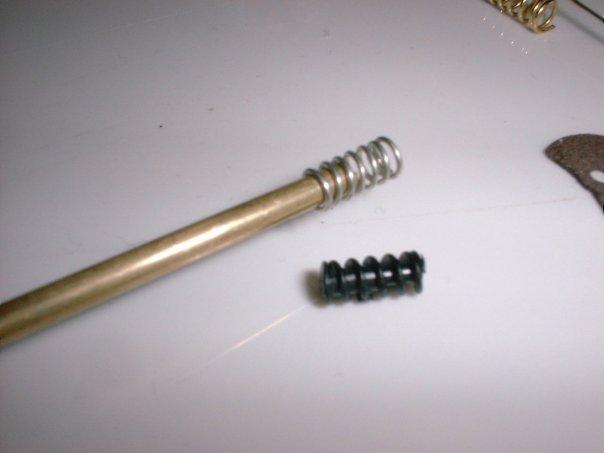 Now for the spring! Using the tube wrap the 0.5mm wire round it, be sure to wrap it more times than needed and then cut the correct amount coils.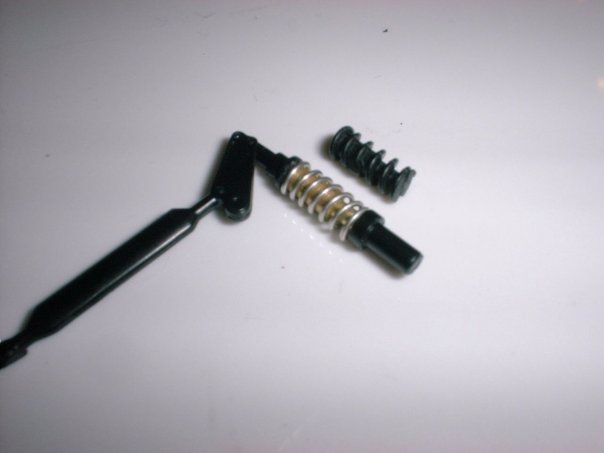 If done correct the spring should fit nicely over the tube and look more like the real thing. When you are happy and its been test fitted it's ready for painting and any extra detailing like wiring.
Good luck!!!

All tobacco marking are not a form advertising they are there to represent a more exact scale model
Best viewed 1024 by 768 pixels Disclaimer
$table= "logezboo"; include ("write_logs.php3"); ?>