1/43 Tameo TMK 295
Ferrari F2001 Malaysian G.P. 2001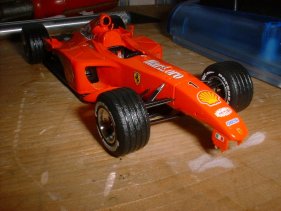 The fitting of the rear wheels was easy they went on with no problems.
But the front wheels was a nightmare, I just could not get them to look right!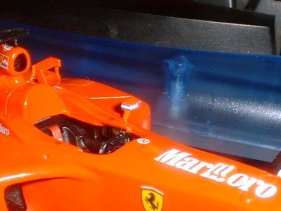 What is normally the hardest part for me, was the easiest on this kit! The mirrors was a perfect fit.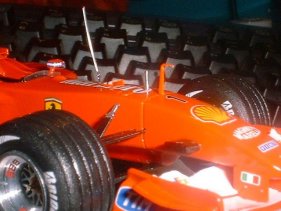 The final touch! the antenna just needs painting, I also need to cut down the nylon tube and put the wheel nuts on.

See the finished car in the gallery.

All tobacco marking are not a form advertising they are there to represent a more exact scale model
Best viewed 1024 by 768 pixels Disclaimer
$table= "logezboo"; include ("write_logs.php3"); ?>