1/43 Tameo TMK 276
McLaren Mercedes MP4/14
I ordered this kit at the same time as the MP4/13 test car but I made it right away because these are quick to make compared to 1:20.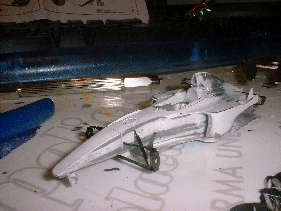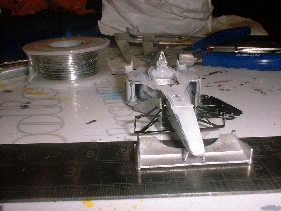 To start with I primed the model to see if the surface is up to scratch they never are, I sand and prime until im 100% happy with the smooth service I then test fit all the suspension before the final priming, O my last 1:43rd I did not test fit the suspension and it was a nightmare to get the car to site right. I placed a stile ruler under the front wing to check the height it all going well so far.
I think I learnt a lot from the last 1:43rd I did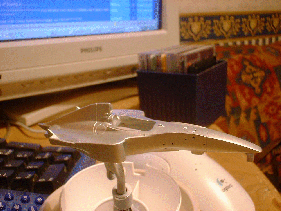 once the primer is on I covered the whole car in silver (Tamiya X11 plus a small drop of Model Masters silver) and light polished it with micro mesh cloths a must for all scale modelers.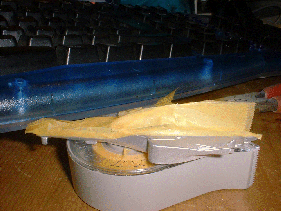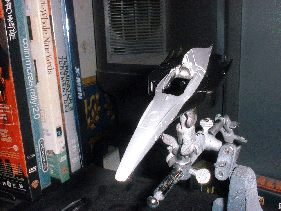 Using Tamiya masking tape the silver section of the car was tape over according to the instructions and the dark section was painted (Tamya X11 and semi gloss black with a touch of Model Masters silver) This went faultlessly.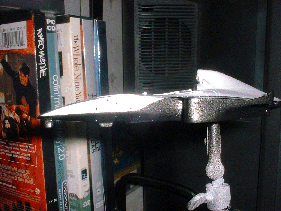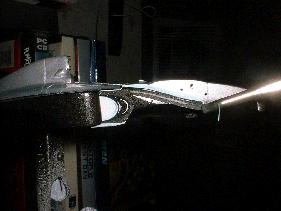 On the left the line can be seen that separates the light from the dark paint. On the right I cit the dark part of the decal away and as you can see the taping line in the instructions are wrong lucky that Tameo give two sets of decals, Thing like this puts tameo in a league of there own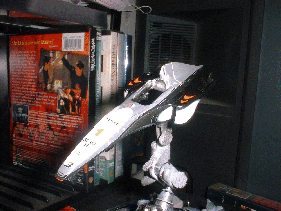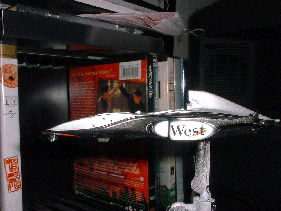 It has taken two attempts to do the nose cone the white part is one decal and i went over the top with the hair dryer apart from that the decals went well im getting the hand of decals now.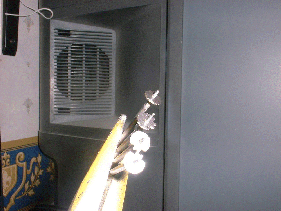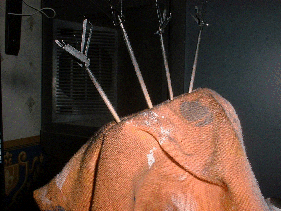 Brake disks and the suspension not much to say.

All tobacco marking are not a form advertising they are there to represent a more exact scale model
Best viewed 1024 by 768 pixels Disclaimer
$table= "logezboo"; include ("write_logs.php3"); ?>