1/24 Tamiya
Peugeot 206 WRC 2000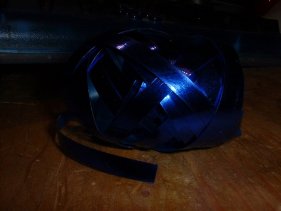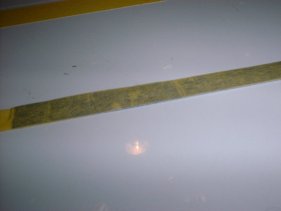 After the doors were finished I realized I forgot to do the seat belts, I looked around and found some old ribbon that was a close colour match to photos I have, it was nothing like the decals with the the kit. To handle it I taped it to some masking tape and cut it to the correct width.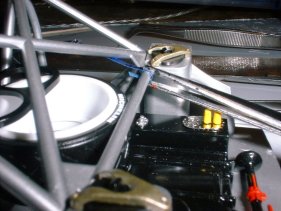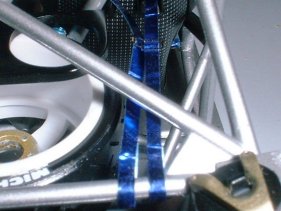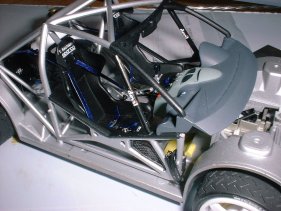 I then threaded it through the PE buckles and had a hard time fitting them. I use small amounts of super glue to hold them in place. Much better than the rubbish decals!
The last steps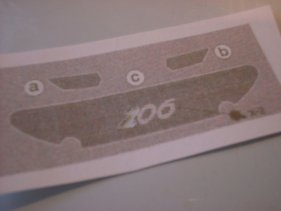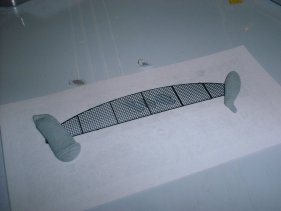 I spent a good ten minuets looking at the grill on this car "how do I do the 206 logo". I scanned the instructions and cut out the 206 logo with a sharp blade, then using blue tac attached the grill to the paper and sprayed flat white on to it.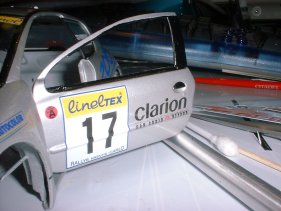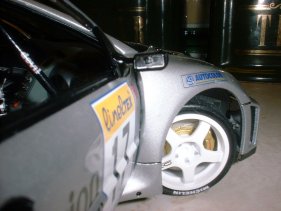 Once the grill was fitted I test fitted the doors again then used Epoxy glue to hold them on. Then I put on the door mirrors, and put the body on the car.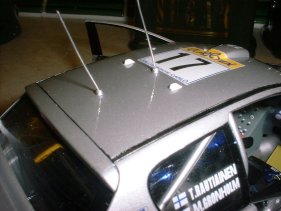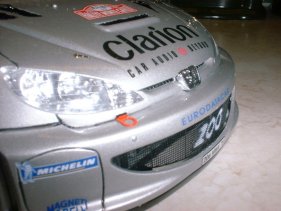 The last parts are the two antennas, towing hooks front and rear, I also used Epoxy glue to hold the lights onto the car.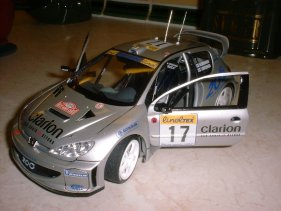 After a long 3 months its almost done, just needs side indicators and a little round dome thing on the roof.

All tobacco marking are not a form advertising they are there to represent a more exact scale model
Best viewed 1024 by 768 pixels Disclaimer
$table= "logezboo"; include ("write_logs.php3"); ?>