1/20 Tamiya
Ferrari F2001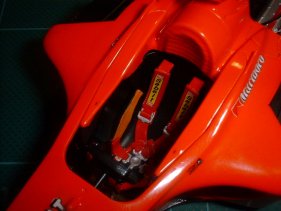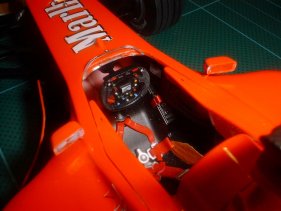 Now the seat is in I can fit the body to the floor and start to finish off the car. :o)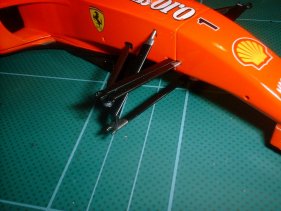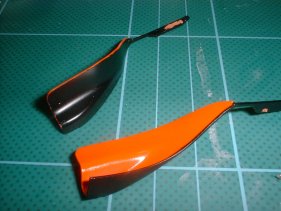 After fitting the front suspension I glued on the nose cone I could see no point in letting it be removable.
I also notice that there are some decal to to the red/black fade, I used the airbrush to do it instead it look more neat.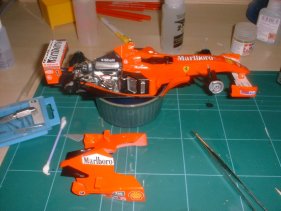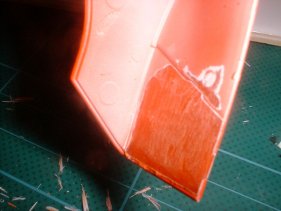 Only some miner things to do now. The engine cover has become very tight to fit over the radiators now, I carefully sanded the inside with a dremmel drill with a medium sanding bit.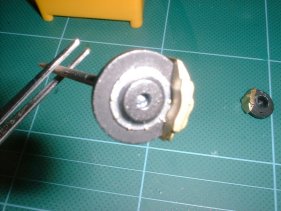 The brakes should of been finished a long time ago but I had some problems with the paint coming off, so I had to start them again. :o(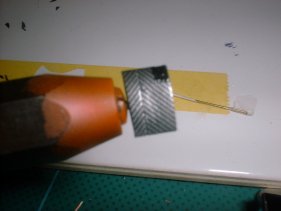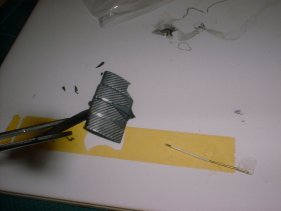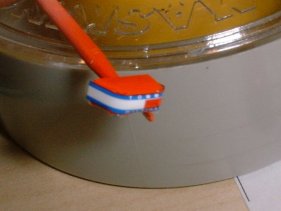 Some tricky decal work was required here. I had a very hard time removing the carrier film from the wing mirrors.
The camera's were easy to work with and look good with the CF effect not as boring as black. At times like this I wish Tamiya would be more like Tameo and give us more CF templates.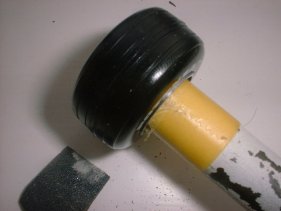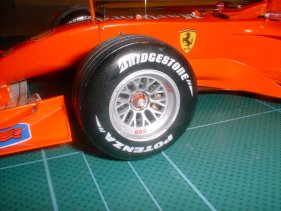 The wheels did not need any detailing to look good but be careful with the decals on the tyres they will rub off! put some clear on first! I also sand the tread to remove the shine and make it look a little used.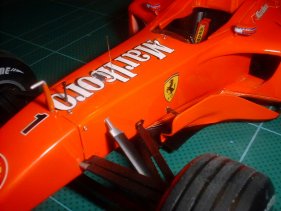 All that was left for me to do was fit on the aerials and the piping to the radiators.
Larger pictures
Front wing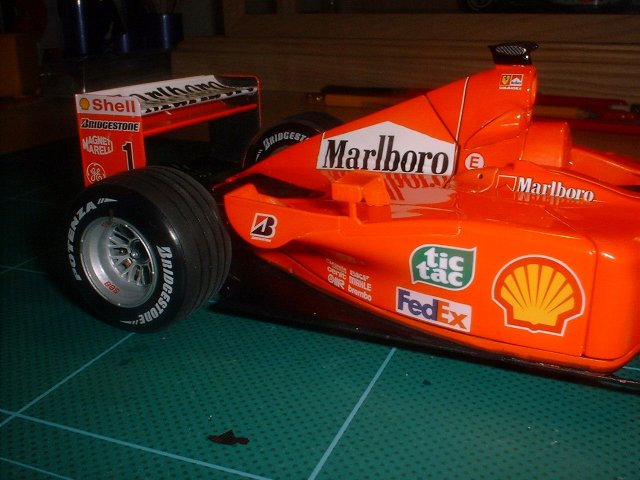 Rear wing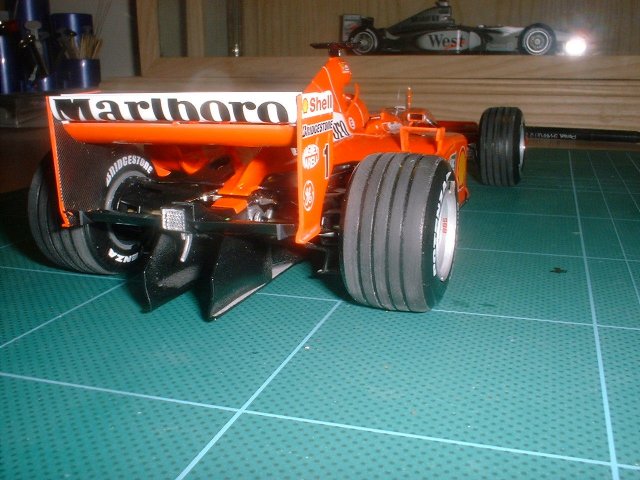 Side view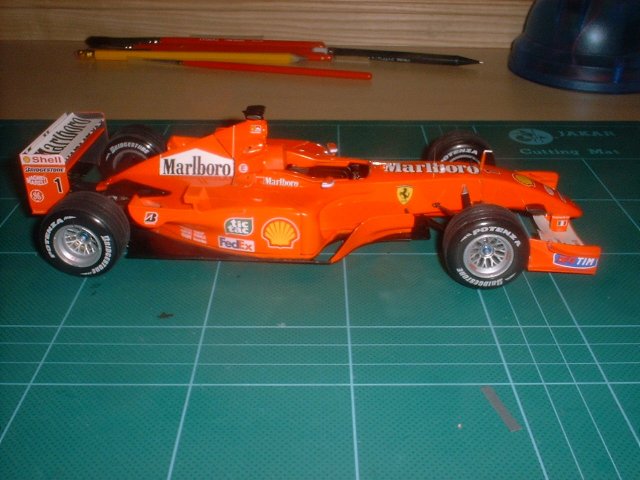 All tobacco marking are not a form advertising they are there to represent a more exact scale model
Best viewed 1024 by 768 pixels Disclaimer
$table= "logezboo"; include ("write_logs.php3"); ?>