1/20 Tamiya
Ferrari F2001
This is the latest offering for Tamiya, The Ferrari F2001 was the most dominant car of 2001. Personally I would of wanted almost any other car from the grid than another Ferrari, Like the Williams to celebrate them from coming out of the bad period, Never mind I'm sure this will be great to build and will look good in my cabinet.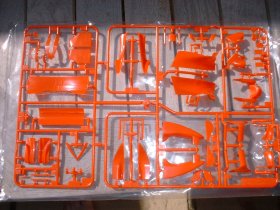 This is the contents of the B sprue, I have chosen to start on the main body parts as this requires more filling and sanding work which I don't like doing.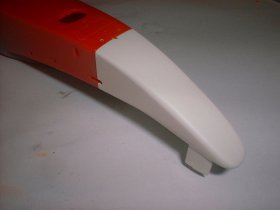 Oh no! The nose cone is split down the centre like on the MP4/13, This is no big deal to the normal person, just that I don't like doing filling. Ok, the joins on this, like the F1-2000 is almost none noticeable, great! it's easy to fill, I used a little Plasto thinned with cellulose thinner, I just brushed down the gap and left it to run in, I did this several times. Then I gave it a coat of White Primer.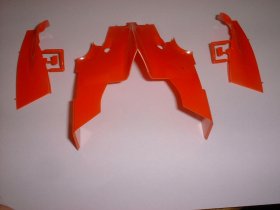 The rear cowling is just like the other kits of recent years, but this one has little winglets on the top sides, cool!!! Very little filling work was needed here.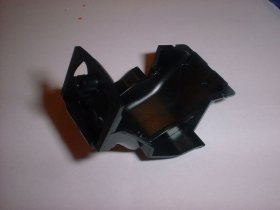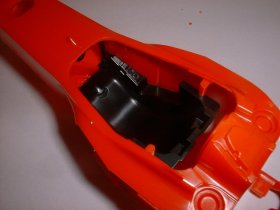 When I was looking through the instructions I noticed that the seat has to be fitted first, I did not want to do this as it becomes a pain to paint the monocoque. Lucky by chance or more than likely because it was designed this way the seat will go in after painting.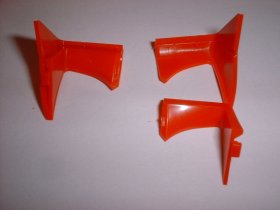 Now that I have decided on how to build this kit, I glued the under nose section to the monocoque and the lower sections of the side pods as well, I also glued the outer side pods together, It says in the instructions to glue all 3 parts of the side pods together but I did them separately to make it easy to fill the gaps.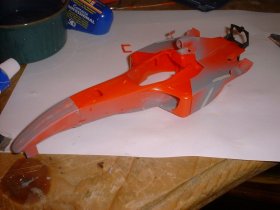 This is the mess while I'm filling the gaps, I use automotive grey primer while I'm filling, I airbrush it to see if there are any imperfections then when I'm 100% happy, I cover it in White primer. It saves me having to warm a spray can just to paint a small area.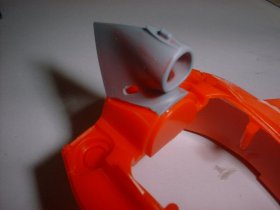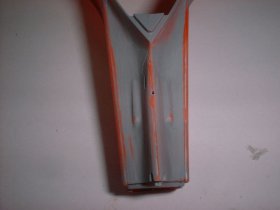 More filling! Left picture shows the top air duct that has had the filling work done. It has now been glued to the monocoque.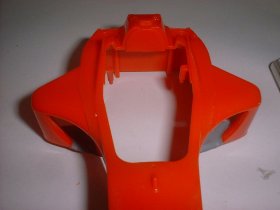 I like the way the side pods have been done on this kit, It requires a lot of filling but it's easy filling.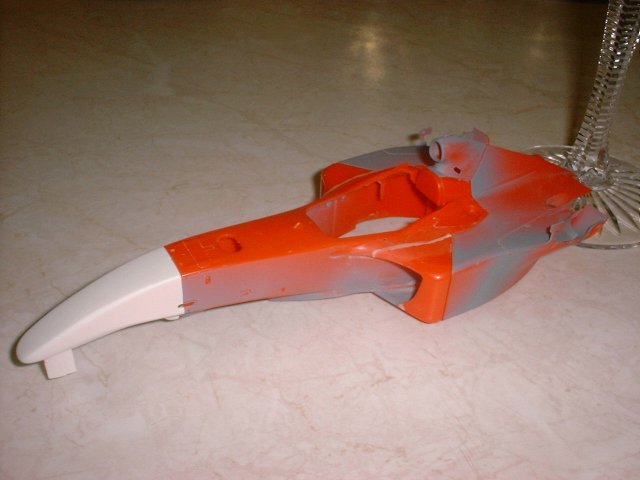 The story so far!!!

All tobacco marking are not a form advertising they are there to represent a more exact scale model
Best viewed 1024 by 768 pixels Disclaimer
$table= "logezboo"; include ("write_logs.php3"); ?>