Studio 27 1/20 Scale
Williams FW23 Monza G.P. Winner Montoya
I have been looking forward to making this car since the first race of the 2001 season, the only problem was, one I have never made a kit back then and two I didn't know where to get it! in the past 8 months I have learned a lot about scale models and I was given this kit for Christmas :o) and will convert it to the Monza G.P. Juan Pablo Montoya's first win.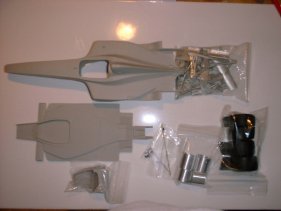 The contents of the kit are: Three resin parts, one Photo Etched Tree, 39 White Metal parts.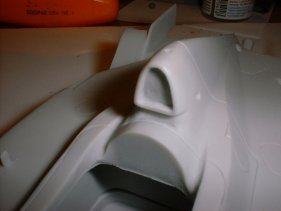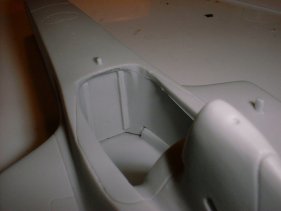 The cast in the resin parts are very good, but two things I don't like are the air duct on the left needs drilling out and two the inside of the nose is filled in where the drivers leg go. I don't like it at all.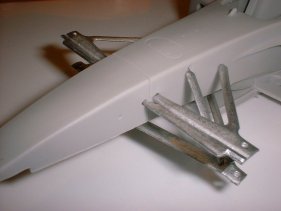 Something I all ways do on Multimedia kits is to test fit all the suspension parts, the fit very good unlike the front wing. :o(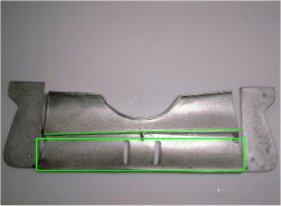 The front wing on this kit is terrible its wonky and doesn't fit the end plates very well, to sort this I separated the two wings, and glued the end plates on to see what it look's like.
It didn't go well after looking at some reference pictures it need modifying anyway, The end plates for a Tamiya McLaren MP4/13 look similar.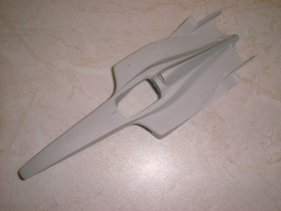 I lightly Primed the body to see how much work is need. hmm its not bad!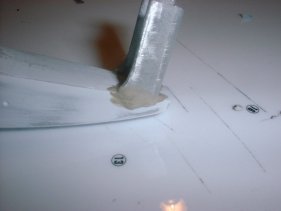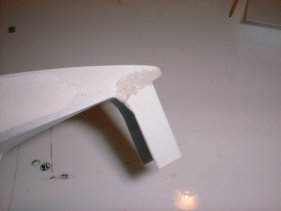 This is the part that I hate, filling, Epoxy Glue was used to hold the front wing mount then I filled the gaps.
It can take several attempts to get it right I fill, sand, prime and sand again, keep doing this until it smooth like there is no join there.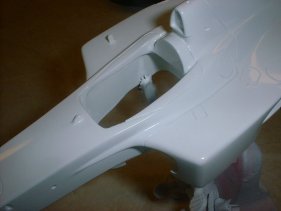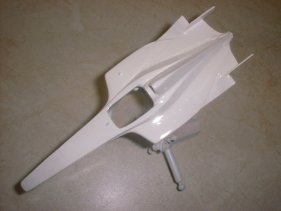 My local hobby shop didn't have any Tamiya X2 White, I had to settle for the spray can TS-26. I warmed it for 10 minutes in warm water before applying it it turned out to be a flawless paint job :o)
They are rumors about Tamiya spray cans not drying well, So I left it in the hot room for 3 days and it was fine.

All tobacco marking are not a form advertising they are there to represent a more exact scale model
Best viewed 1024 by 768 pixels Disclaimer
$table= "logezboo"; include ("write_logs.php3"); ?>