1/43 Tameo TMK 295
Ferrari F2001 Malaysian G.P. 2001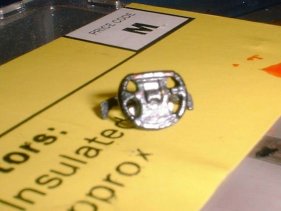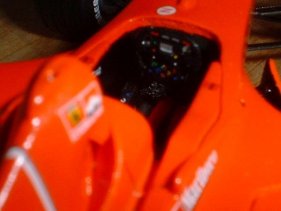 The steering wheel was hand painted, sorry bad picture's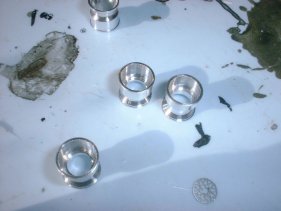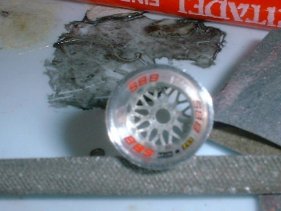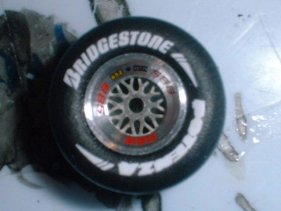 The wheels on this car did not need painting, I just put the decals on the rim, then clear coated it including the tire. (This is because the decals don't stick to 1/43rd tires)
I then put on the tire decals, Then matt clear was put on the tire only.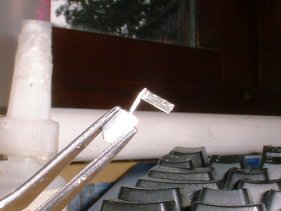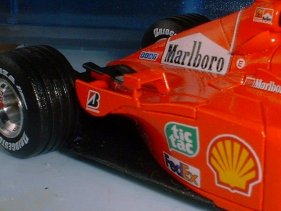 The little winglets on this car (for the high down force) where a pain! It has taken 3 attempts to get right using epoxy glue.
On the left is how I prebuilt them for painting, The first time I painted them separate, but ruined them when assembling.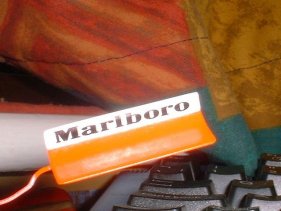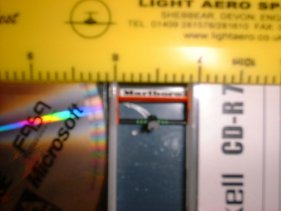 I must be the only person who needed 3 attempts to paint this part! I can now put the wing together. It's been done by using a clamp. ( 2 CD case's)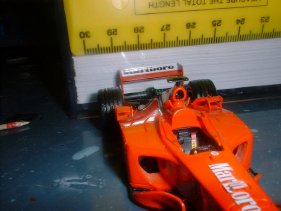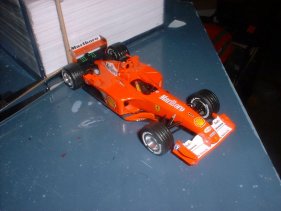 To attach the rear wing, I put the car against a right angle block, And using a ruler and epoxy glue I was able to get it spot on.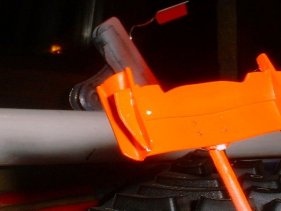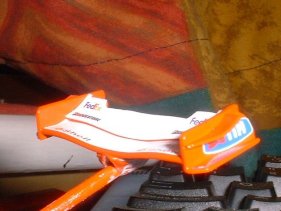 The front wing was repainted because of a chip! (Don't I sound like an amateur repanting all these parts?) Well it is my first year Hmm 8 months to be precise!

All tobacco marking are not a form advertising they are there to represent a more exact scale model
Best viewed 1024 by 768 pixels Disclaimer
$table= "logezboo"; include ("write_logs.php3"); ?>