1/20 Tamiya
Ferrari F2001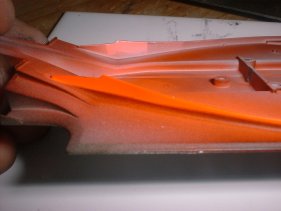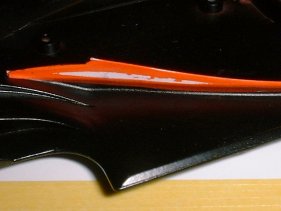 Well, the fading process when very well until I removed the mask! It pealed some of the red paint, lucky I can fix this easily with the airbrush.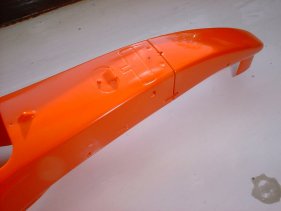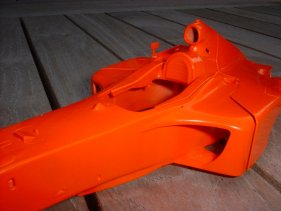 I have finely polished the monocoque up to a #12000, I did not use any polishing compound yet because the decal still need to be applied.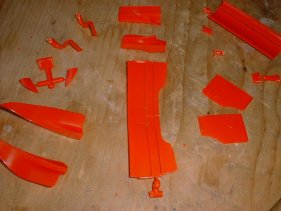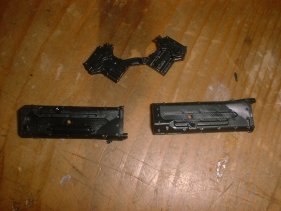 At this point I'm a bit stuck, I am waiting for some Tobacco decals and bare metal foil, until then I can't do any more on the monocoque and the suspension. I will have to work on some other bits for the car. I think I will sell this kit when it's finished to help pay some of the bills on my new house, hmm I wonder how much to charge I have spent close to 50 hours on it already.
Back to the floor pan!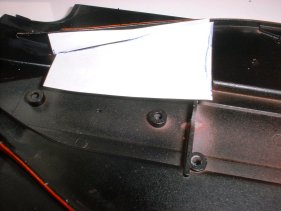 Like most F1 modellers I use foil for the heat shield in the engine bay it's much better then silver paint, The first thing thing I do is make a paper template and the cut out the foil to the shape of the template. Only one template is needed for both sides. To stick it down I use Bostik's White Glue for arts and crafts, The foil should be crinkled and not smooth.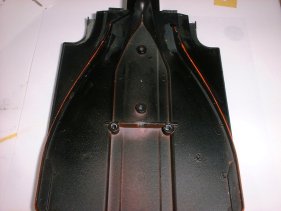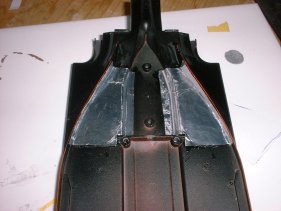 Before and after shots.

All tobacco marking are not a form advertising they are there to represent a more exact scale model
Best viewed 1024 by 768 pixels Disclaimer
$table= "logezboo"; include ("write_logs.php3"); ?>