1/20 Tamiya
Ferrari F2001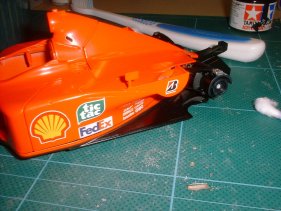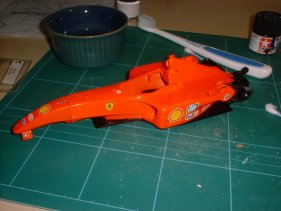 Just testing the engine cover, It fits much better than the F1-2000 which was to tight. Where are the Marlboro decal?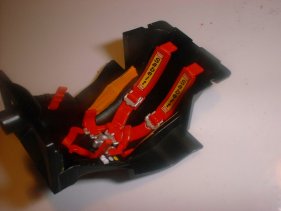 I have used the kits harness to see if it was any good, It's not to bad after market ones are still better but its a 100% improvement on the old YUK!!! decals.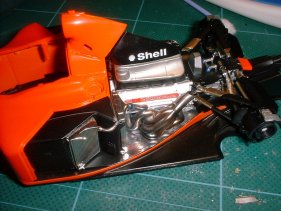 Getting there!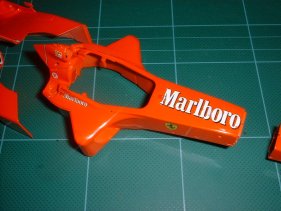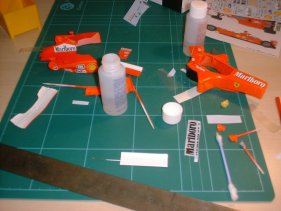 I have purchased some Hi-tech decals from HLJ there are enough decals to do two cars, I also have the 2002 season decal for when I make another F2001.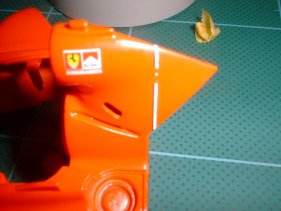 .
As it is the first time I have use Hi-tech decals I can forgive myself for getting it wrong. You have to be very careful when lifting the carrier film from the paint otherwise the decal will come off with it.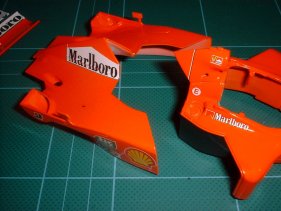 The decals are very nice when they are on!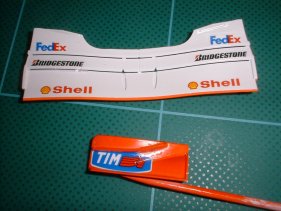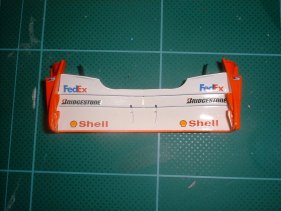 For the front wing I painted the Horizontal elements in white and then painted a thin red strip, I clear coated it before applying the decals. The end plate were done in the same way.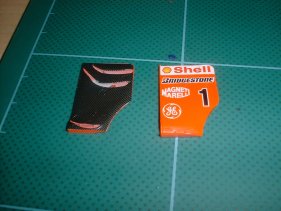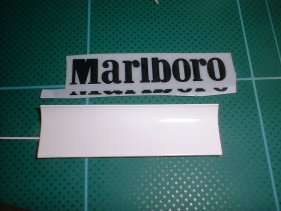 On the rear wing I painted all the parts separate it makes things much more easy, CF decals were applied for the inside of the end plates. I thought this would be better than plain black.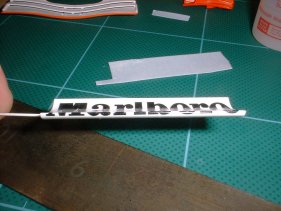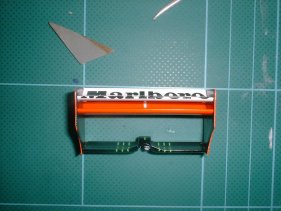 Once the decals were on it was very easy to put it together!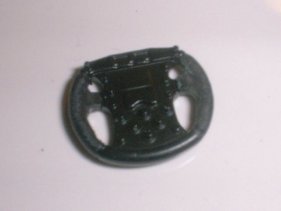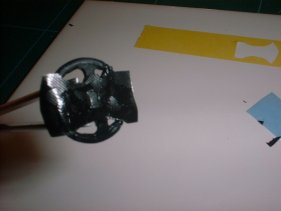 Before fitting the seat I made the stirring wheel, to start with I lightly sanded the hand grips to give a suede effect next I put a peace of CF decal on it and covered it in Micro sol and left it for 5 minutes.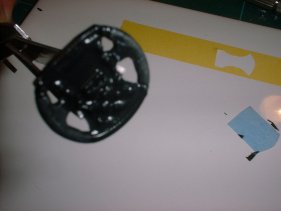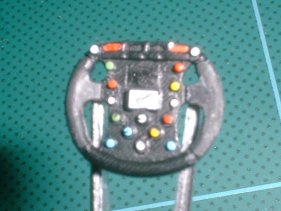 Next, was to heat it up a little and carefully press it down. It is recommended to cut a cross over each button next. Then repeat the first steps until it is flat on the surface.

All tobacco marking are not a form advertising they are there to represent a more exact scale model
Best viewed 1024 by 768 pixels Disclaimer
$table= "logezboo"; include ("write_logs.php3"); ?>