1/20 Tamiya
Mclaren MP4/13 (press and test)
This is my second Mp4/13 so i have decided to build the press and test version with high detail (compared to what i usually do), I will concentrate on a good smooth and glossy paint finish.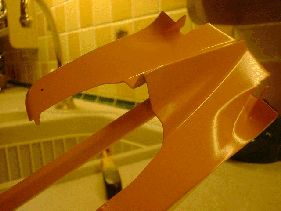 Above i have test fitted the main body parts, This is going to be a long job.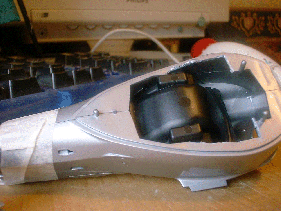 I have cut the bottom of the body so i can fit the seat after painting on my last one i put the seat in first and got some over spray on the seat. (remember to test fit the seat before you glue the body together.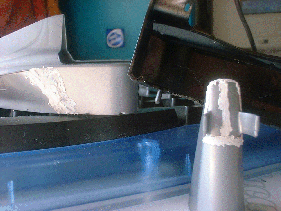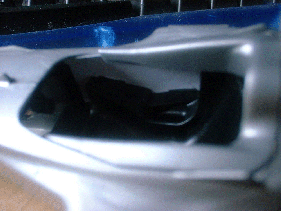 I have started to putty the nose cone and rear cowling i also painted the inside black ready for the carbon fiber decals, I cut out a paper template for the carbon fiber on the right.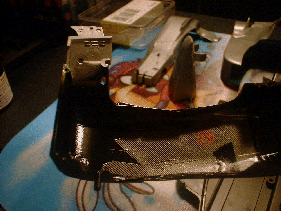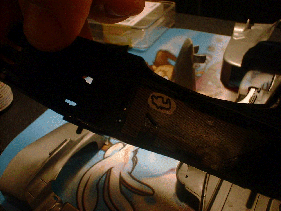 The inside of the cockpit was sprayed semi gloss black and the carbon fiber decal was put on top,
I made a decal with the silver stone race track drawn on Tamiya don't give you one,
It was then clear coated, masked off and glued together.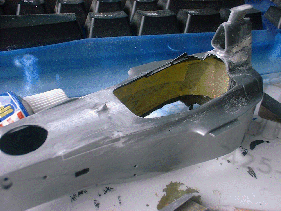 Here the gaps have been filled this is the most boring part of modeling but it must be done.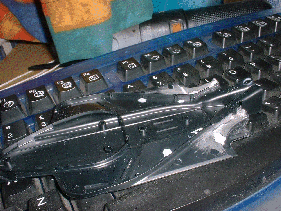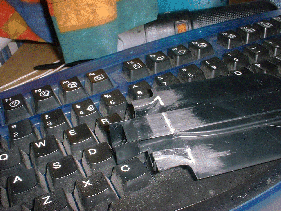 This is the floor pan that has been filled and sanded a lot more work is needed i hope its worth it!.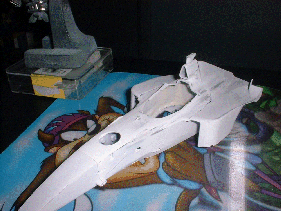 After sanding down the filler i applied primer in light coats and then resanded any bad area's and until i was happy with the body,
I did this several times.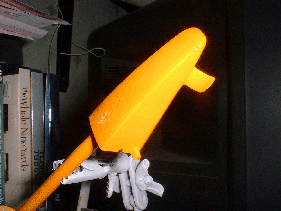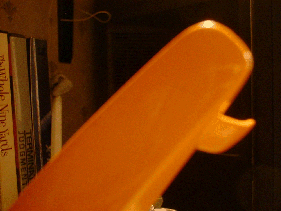 Today i started on the base colour this went well so i though until i had to sand it back to the primer i used Tamiya gloss orange it was the best match i think.

All tobacco marking are not a form advertising they are there to represent a more exact scale model
Best viewed 1024 by 768 pixels Disclaimer
$table= "logezboo"; include ("write_logs.php3"); ?>