1/20 Tamiya
Mclaren MP4/13 (press and test)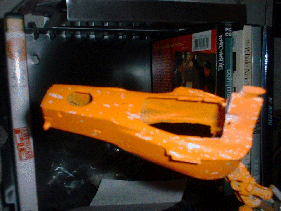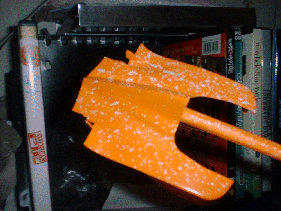 I was not happy about this, Its what happens when the contents of a spray can (primer) is empted for use in the airbrush and not let the gas's out
I opened the lid and boom its covered in primer :o( I sanded down and did it all again.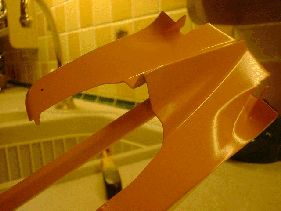 Here we go repainted and alls going well or is it mmm, I cracked the filler on the body and striped the paint AGAIN filled and now ready to paint.
But I well leave that for a few day as im p!£"$£d of doing it.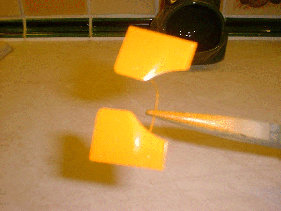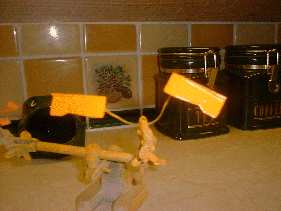 The front and rear wings went faultlessly something I did not thing would happen again after the body problems :o(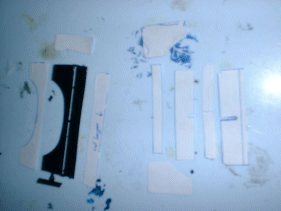 On the right i cut paper templates ready for the carbon fiber decals to get a better fit and look more like the real thing.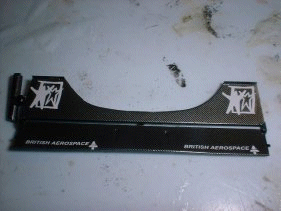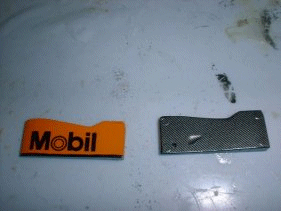 Here are two close ups of the front wing clear coat was applied to protect the decals while I worked on the parts you can see the carbon fiber on the parts I will cut the decal ready for where the glue sticks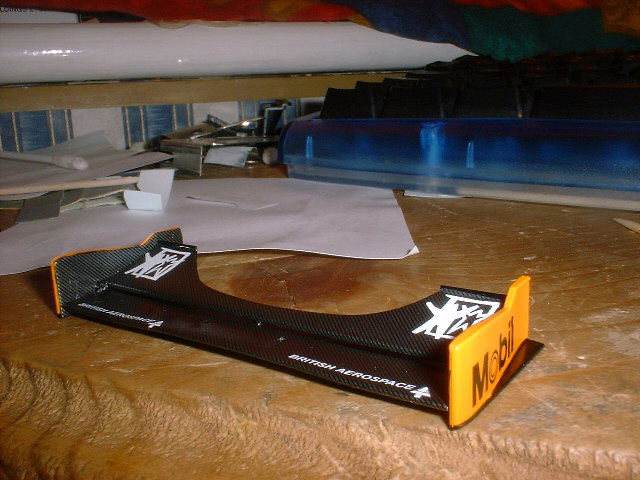 Here the wing is assembled just needs clear coating and a bit of black paint removing form the orange end plate

All tobacco marking are not a form advertising they are there to represent a more exact scale model
Best viewed 1024 by 768 pixels Disclaimer
$table= "logezboo"; include ("write_logs.php3"); ?>